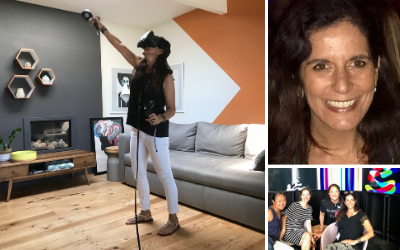 Passionate about all things branding and design, Lisa Kolb has worked with iconic brands like Microsoft, TiVo, Mutual of Omaha and Airstream, as well as with countless entrepreneurs and start-ups. Lisa excels at maximizing a brand's comprehensive expression from visual identity to campaigns to brand extensions (and everything in between).
 
Her unique skill-set has provided her with the opportunity establish the in-store look and feel for multiple major product launches, defining logos and brand guidelines, creating and executing broadcast TV campaigns, as well as co-founding and creating an officially licensed apparel and merchandise business for American icon Airstream.  
 
Always on the forefront of the intersection of design and technology, Lisa's current focus is on the Digital and NFT/Crypto Art space. This includes Augmented Reality, Virtual Reality, Virtual Galleries, Open Metaverse, Projection Mapping, Holographic Display, AI/Generative Art and Location Based Entertainment. 
 
Lisa's skills include branding, web design/build, e-commerce, UI/UX design, creative production (immersive and interactive), event production, social media content creation & digital marketing/advertising. Her deep interests in art, technology, the outdoors and music serve as daily inspiration.